Parents often look for ways to connect with their teenagers and make them happy. One great way to acknowledge that your kids are growing older is to update their rooms. Strip the cartoon character wallpaper and go for something that's teenager-friendly. After all, the bedroom is where most young adults spend their time studying and hanging out with friends. Here are a few teen bedroom ideas to consider:
Discuss style
Talk with your kid to learn more about her ideal teen bedroom decor. It's likely the room currently reflects her much younger tastes, like pastel walls and Disney sheets. Make your child feel more grownup by involving her in the decoration process. The first step is discussing styles. Modern, simple, elegant and rustic are all great options. Click through Pinterest together to find ideas, or browse home decor magazines. Having a vision of the end-goal for the room can really shape the decision-making process.
Pick colors
Painting the walls is the first task to tackle. Check out color wheels at a hardware store to select the right hues for painting. Grab a handful of favorites and bring them home to compare in the space. Your teen may want one solid color on all the walls, or decide on doing two walls one tone and two walls another. You could even let her paint a mural with a mix of colors to make use of artistic skills and really personalize the room. You can also look into alternative wall coverings, like chalkboard paint or adhesive designs and wallpapers.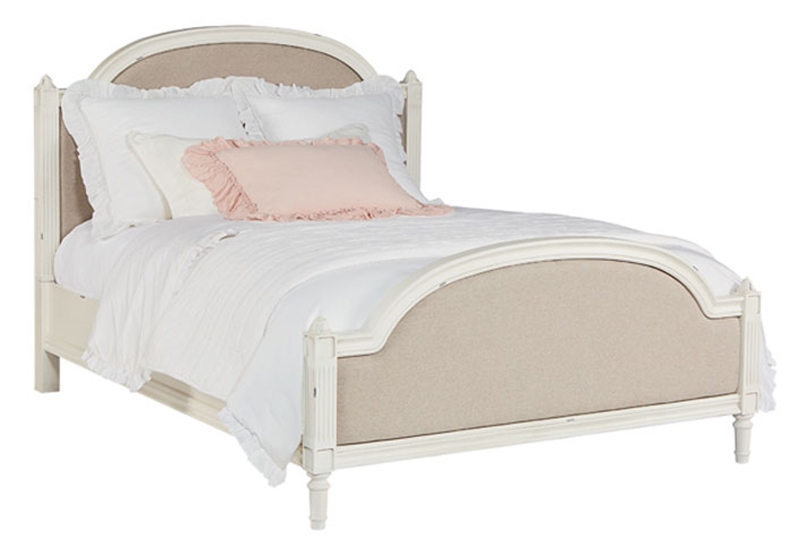 Upgrade the furniture
The next step is to consider the furniture. Does what you currently have in the room fit in with the new style and color scheme? Is the twin bed no longer a great fit for your growing son or daughter? Donate any furniture that is in good condition and start with a clean slate for the new design. Your teen will need a bed frame, mattress and dresser. Choose these three in a bedroom set so they're all the same style or opt for ones in the same color group, like black and gray or white. Furniture is a major part of a teen's room so make sure each piece is comfortable, high-quality and aesthetically pleasing.
If there is ample space in the room, it might be a good idea to create a study space, as well. This area should feature a desk and simple storage like a bookshelf or filing cabinet. It's here where your son or daughter will spend hours pouring over high school homework and eventually apply to colleges – exciting and important tasks! Teen bedroom furniture is often multifunctional, like beds that provide storage underneath and media cabinets that can be used as desks. These options offer opportunities to make full use of a smaller bedroom.
Add finishing touches
Finally, add new bedding that goes along with the room's theme, place books on the shelves and dock a computer on the desk. Let your teen finish the decorating on her own or collaborate for a fun bonding experience. Hang photos and artwork to create a personal gallery. Add 3D letters to create phrases, showcase favorite quotes or spell out the teen's name. Don't forget to hang curtains in the new color palette. Look for darkening blinds to promote deep sleep and make sure your teenager is well-rested for school.
Your son or daughter will thank you for the chance to show his or her growth and make the child feel more like a grownup.
Save
Save