College is a lot of fun, but it's also a lot of studying. There's always plenty of work to do, and, if you're not careful, it's way too easy to get distracted. To ace your classes, you need a quiet, comfortable spot where you can dig into a weighty textbook, pound out an essay or solve complex equations.
You shouldn't have to visit the library every time there's an assignment to complete, so put together the perfect study space right in your own apartment or dorm room. Make sure you have everything you'll need to get your work done efficiently and there's nothing to break your focus. With a little planning and the right furniture, you'll have a place where you can focus on your studies and maximize your productivity.
1. Find the right spot
"Consider how much space you have available."
When choosing the best area to study, you have to consider how much space you have available. It's important to allow yourself enough room to have all the materials you'll need on-hand without feeling cramped. Depending on the size of the apartment, you may have to move a coffee table or bed to free up some space.
It's also vital to minimize distractions, whether from other people or electronics. There may be free space in a living area where your roommates regularly hang out and play video games, but you probably won't get much studying done there. Try to situate yourself so you'll be able to shut out noise and dig into your assignments.
2. Choose furniture carefully
Furniture selections can make all the difference in creating a comfortable study space. Pick a sturdy computer desk that gives you enough area to stack up books for research. Look for a simple, attractive design that suits the overall look of the apartment.
Next, you'll need a desk chair to match. Look for something that provides you with plenty of lower back support for those long evenings of studying. Adjustable features will make it easier for you to find the ideal position.
3. Shine some light on the subject
When you're reading well into the night, you should make it easy on your eyes with plenty of illumination. Check the wattage on your desk lamp to ensure it's bright enough. In addition, consider how much room you have on the desk and whether the model you pick has an adjustable elbow, which will make it easy to relocate the light as necessary without breaking your concentration.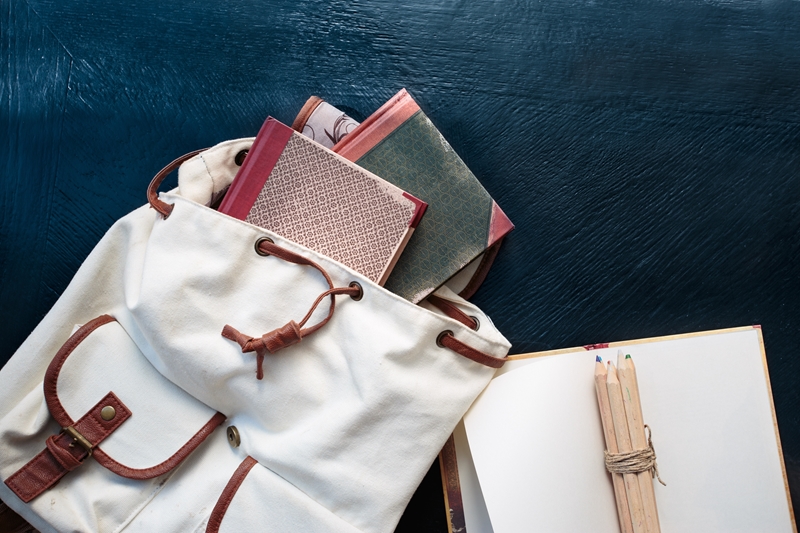 4. Stock up on supplies
A computer is probably your most important tool for schoolwork, but you'll likely need some other materials, too. Pens, pencils, loose leaf paper, a graphing calculator, a ruler, a stapler and index cards are just some of the items that could come in handy in your study area. By giving yourself plenty of storage space, you can be confident that you'll always have somewhere to put everything you need.
Many of these items will fit easily into a drawer or a desk organizer. In addition, you may want to look into a shelf for textbooks and a bulletin board to post a calendar and important documents. That way, important tasks are less likely to slip your mind as you juggle classes, activities and work.
Creating the ideal study space will set yourself up for college success, so get started by picking out the right furniture for your apartment. Students in Virginia, Tennessee and West Virginia will find amazing deals on high-quality desks, seating and more at Grand Home Furnishings.