A huge part of your home's decor may currently go unnoticed – the walls! While paint and other coverings are popular, it's not always easy to add a new coat of color or wallpaper. Instead, create a home gallery that you can change up whenever you want. Here are some tips on how to create the perfect gallery wall:
Choose your art
Start by gathering up anything you'd like to display. Pick professional family photos, candid shots, artwork and even ticket stubs from sports games or movies. You can set all your work in black frames or choose a more eclectic mix of different hues and sizes. It's easy to work with a professional gallery or photographer to tackle this home decorating task as they can easily matte and frame any paper art.
Also consider 3D wall art, like wreaths, tin letters, or shallow shelving that holds figurines and other trinkets. You'll need to be more creative when hanging these larger items, but so long as you have a stud finder, a drill and some screws, you should be able to hang just about anything on your gallery wall!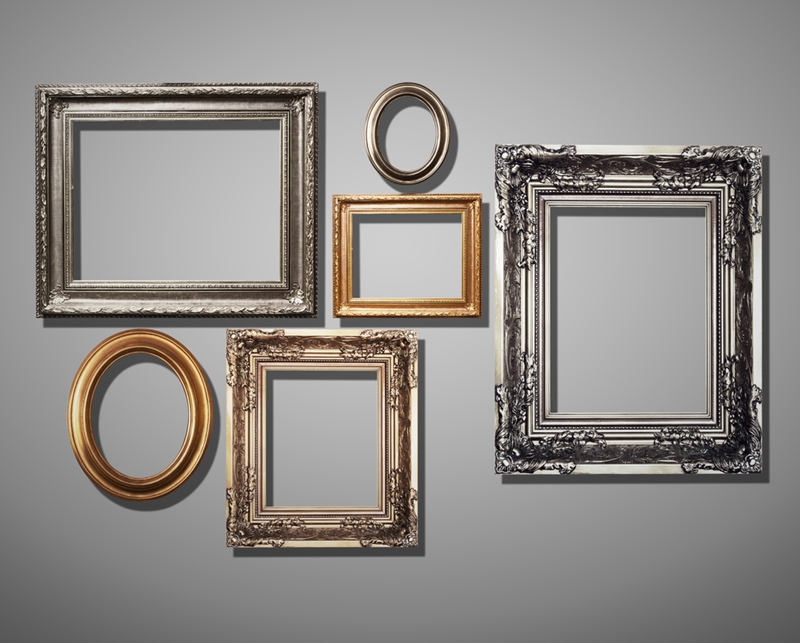 Create an arrangement
Now that you have everything rounded up, start by using butcher paper or a poster paper roll to cut out replicas of each piece of art that you want to hang. Label each paper or even sketch out the art on it to give you a better sense of what should go where. With the help of painter's tape, place each art piece on the wall and tape it up. This way you can stand back to see what an arrangement will look like and make adjustments as you go.
Move things around a few times to see what design looks best before you begin drilling. You'll spend far less time covering unnecessary holes in the wall and accidentally knocking off already-hung photos if you try this method first.
Perhaps you want to hang your home gallery directly over a sofa. You could place the artwork in a straight line several feet above the back of the couch for a symmetrical, geometric look. Or place photos and drawings of different sizes in a cluster for a more eclectic style that resembles a collage. Consider the furniture of the room when choosing the way you hang the pieces, as they can bring attention to specific areas with proper hanging arrangements.
Measure and hang
Finally, break out the drill. Use the stud finder only if you are hanging a heavy item like a gilded mirror. Find the studs and make small pencil marks on the wall so you can easily screw directly into the stud. This will prevent the item from falling off the wall. Lightweight items can hang on simple nails with larger heads. Most picture frames have wire for hanging purposes, or you can use the lip of the frame. Use two nails or screws for larger items and level them before hanging the artwork.
To perfectly replicate the design you created for your home gallery in paper, place each piece individually by removing just one paper version at a time and replacing it with the real version. This will help you keep on task and create the exact arrangement you planned out. Use a level whenever possible to ensure the frames are parallel with the ground. Soon you can step back to enjoy your beautiful handiwork!
Those who have a lot of art or are frequently creating photos and drawings may want to rearrange their home galleries frequently. With this method you'll know just how to completely redo the wall for a fresh look whenever you want.
Save
Save