Choosing a bed is an important decision. After all, you spend a third of your time lying down, and getting a restful night's sleep makes all the difference in how you face the day. You want a mattress and frame that combine comfort with attractive looks.
Matching a supportive bed with plenty of storage and pleasant decor will make your bedroom a great spot to relax. Consider these tips to pick a bed that fits your room perfectly:
Plan ahead
"Think about what bed will suit your lifestyle."
The bed forms the center of your room's decor, so think about what will suit your lifestyle and the overall vibe. Before you go shopping, carefully measure the area you have available and plan for how you will arrange the layout.
Keep in mind that it's important to strike a balance between being able to stretch out at night and leaving enough area open. You need sufficient room to get around in the morning without tripping over your belongings. Plus, an overly cramped or cluttered room makes it harder to wind down at the end of the night.
Take into account any special requirements for the occupant, like if an elderly family member needs a bed that's closer to the ground. If you have a sleeping partner, go shopping together. That way you can be sure to choose a mattress that's the correct size and firmness for both of you.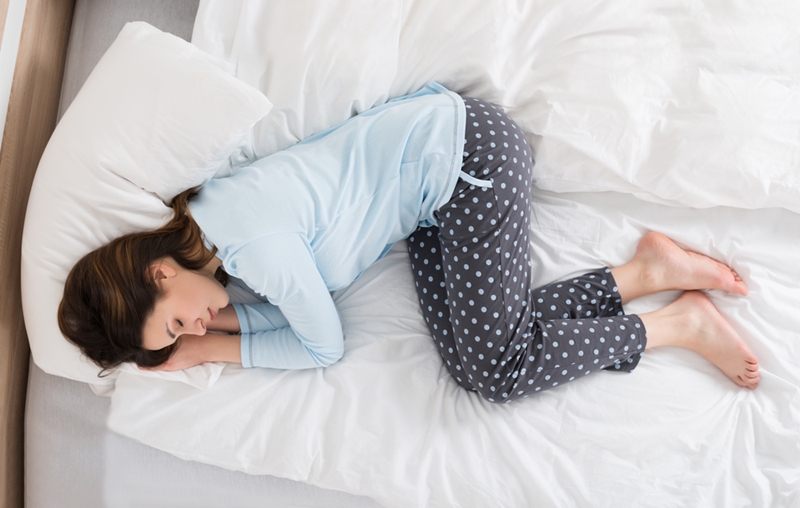 Know your bed sizes
Being aware of the standard bed dimensions will help you find the ideal one for your room. A mattress should be at least 3 inches longer than the tallest person sleeping in it.
A twin or single-size bed is 39 by 75 inches. For many adults this might be a little cramped, though it can help to conserve space. To add a little more legroom, you might opt for a 38 by 80-inch extra-long twin.
A double or full-size bed is a little more spacious at 54 by 75 inches. It will serve well for many adults who routinely sleep alone. However, couples will likely prefer something larger.
If you're on the taller side or you have a sleeping partner, a queen-size bed will probably better suit your needs. At 60 by 80 inches, the queen offers plenty of room for a person to stretch out alone. However, as the Spruce pointed out, it's still less space than a couple would have if each laid down in a separate twin.
That's why a king-size bed is a good choice if you sleep with another person. A standard king is the widest bed you'll find in most stores at 76 by 80 inches. That means two people can very comfortably lie down.
A California king trades in some of that width for length. It's 72 by 84 inches, meaning it's fantastic for tall people. On the other hand, if you have limited area, it could prove too big. These larger beds are also a hassle to move.
No matter what size bed you prefer, Grand Home Furnishings has an extensive selection for you to choose from. Pick from a variety of mattresses, frames, headboards and other bedroom essentials to create the perfect atmosphere for kicking back and enjoying the night.