When you decide to purchase new dining room furniture, what do you think about while you shop? How the new piece will fit in with your current decor and whether you can afford it are probably key questions. But what about whether this new furniture will accommodate guests? If you plan to host a gathering over the holidays, keep these tips in mind when shopping for dining room furniture:
How many people will attend?
Are you hosting a family gathering with just your immediate relatives? Or will your home welcome your large extended family? Maybe your friends are like your family, and anyone you care about is invited to join you for holiday dinner. These are key factors in choosing your dining room furniture. You must have a table that can fit as many people as necessary without being too big for your space. Apartment dwellers with larger families may need to create several seating areas and consider purchasing a kitchen table with a leaf to allow for easy expansion when guests are present.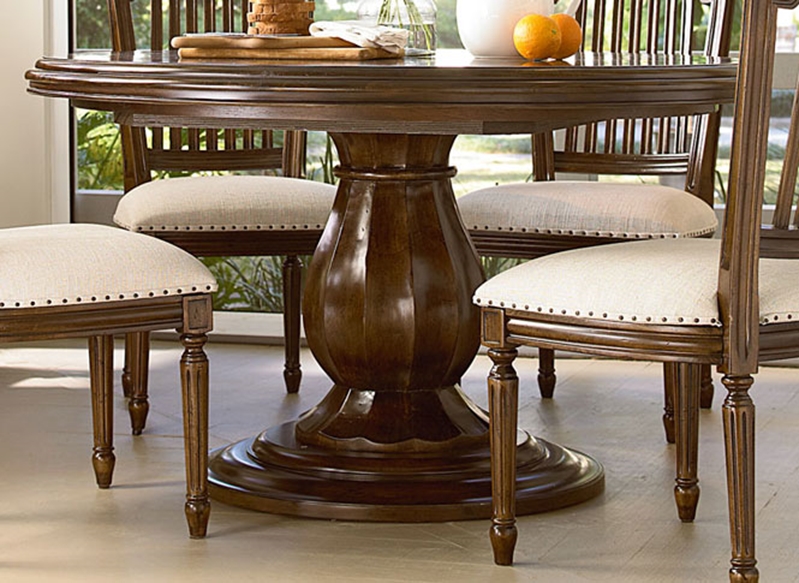 What shape table do you want?
Think about table shape when shopping. Will a square table work well with your decor and dining room size? Maybe you'd prefer to sit at an oval table where everyone can easily see one another. Long rectangular tables offer an easy way to fit a lot of people at one seating area with a bench on either side. You can also extend your dining room into the living room with the proper furniture arrangement. Leave the area where the two rooms meet open so you can add an overflow section for extra holiday gathering attendees.
Do you have the necessary dinnerware?
The plates and silverware you use also have an effect on the overall aesthetic of your holiday affair. Do you have enough to serve all your guests? If not, consider purchasing a new, larger set to feed as many people as you need. It doesn't feel great as the host to have to give a couple guests some odd plates, like plastic ones featuring kids' characters, so keep this in mind while preparing for your holiday event.
What are your plans for holiday decorations?
When hosting a holiday gathering, it's not just your dining room furniture that guests notice. People will look for themed decor, like cornucopias for Thanksgiving and red ribbons and wreaths for Christmas. Do you know how you want to decorate your dining room for the big day when guests arrive? This factor can change depending on your dining room furniture. If your table and chairs are modern, for example, you may opt to decorate with silver and black ornaments to match with the style of the room. Choosing new dining room furniture should involve thinking about your preferred holiday decorations as well as what the room will look like during the rest of the year.
Save
Save