Moving out of the dorm and into your first off-campus apartment means you're free to prepare more of your own meals, live with the roommates you choose and decorate in a way that suits your personality. However, there's also a lot you need to consider before the big move. You must take into account factors like the apartment's distance from your classes and work, whether there's readily available parking outside and covering a security deposit.
You may also need to pick up some new furniture to turn all the new found space in your apartment into a great place to live. Making purchases piece-by-piece for multiple rooms is time-consuming and the costs quickly add up. Instead, opt for a furniture package that includes everything you'll need to start this exciting new chapter in your life.
Think about your needs
"A comfortable mattress and frame are essential."
Before you go shopping, take some time to consider what pieces of furniture you most need for your apartment. Depending on whether you are living by yourself in a studio or a one-bedroom or sharing multiple bedrooms with roommates, there are different requirements and space constraints in play. Inspecting the rooms carefully and taking measurements will go a long way to help you make wiser decisions.
Now that you won't be sleeping on a dorm room bunk, a comfortable mattress and frame are essential. Being able to slip into a queen-size bed at night is one of the best parts of having your own place. You also need a dresser to keep your piles of clothing under control, with a mirror to get your hair in place before class.
Choose a package to suit your life
When you pick your package deal, adjust for your personal preferences and lifestyle. For instance, now that you'll be eating at home more often, you'll want a dining set. Depending on how many people you're living with and how frequently you plan to have guests over for dinner, you may just go for a simple three-piece set or choose a five-piece version with seating for four.
Tailor your sofa selection to fit your needs for seating and the overall vibe of your living room. Are you planning to have guests over regularly to watch a game or split a pizza? Choose the material and color appropriately. You may even prefer to go with a futon to save space and make it easy to have friends spend the night.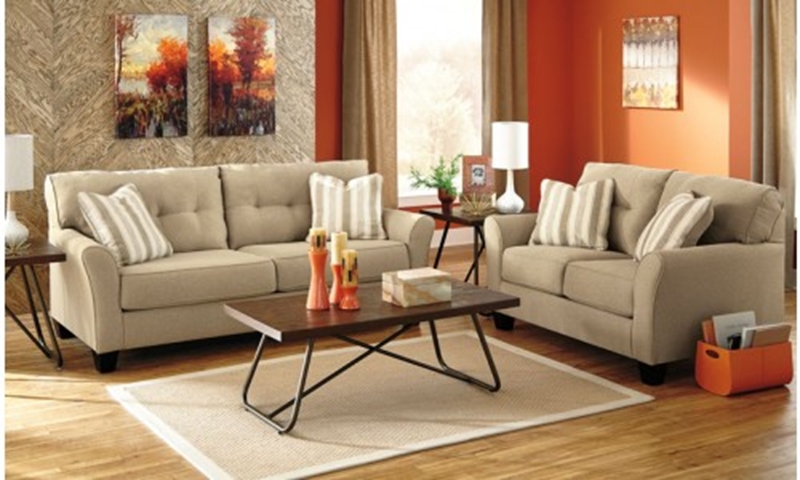 Visit Grand Home Furnishings today
Whatever life in your off-campus apartment brings, Grand Home Furnishings has the right bed, dresser, table and seating for you. With a range of furniture packages available, Grand ensures that students attending school in Virginia, Tennessee and West Virginia have all they need for a fantastic year. Stop by the nearest location to check out one of these great combinations and find the one that perfectly suits your new home.